One of the requested features of our satisfied clients is the map integration in which the company or its partners want to insert their stores, showrooms, pickup points or parking spots and zones. We would like to give you this feature in our new plugin!
What was the matter of developing the plugin
One day, David informed us that a client had asked him to add his partners to a map. At that moment, David started to involve the whole team and organize the development. He is convinced, like all of us from Zeni, that this new perspective would bring entrepreneurs higher satisfaction, from customers and partners.
We agreed that the functionality should not be hard-coded into the theme so that this feature can be reused by different clients. Therefore we decided to create a new plugin for WordPress, because a well-made plugin is much better than reworking the code in the template each time theme is changed.
The most important thing for us is the fact that we can continue working on the plugin continuously and discover a lot of possibilities and add a lot of new features.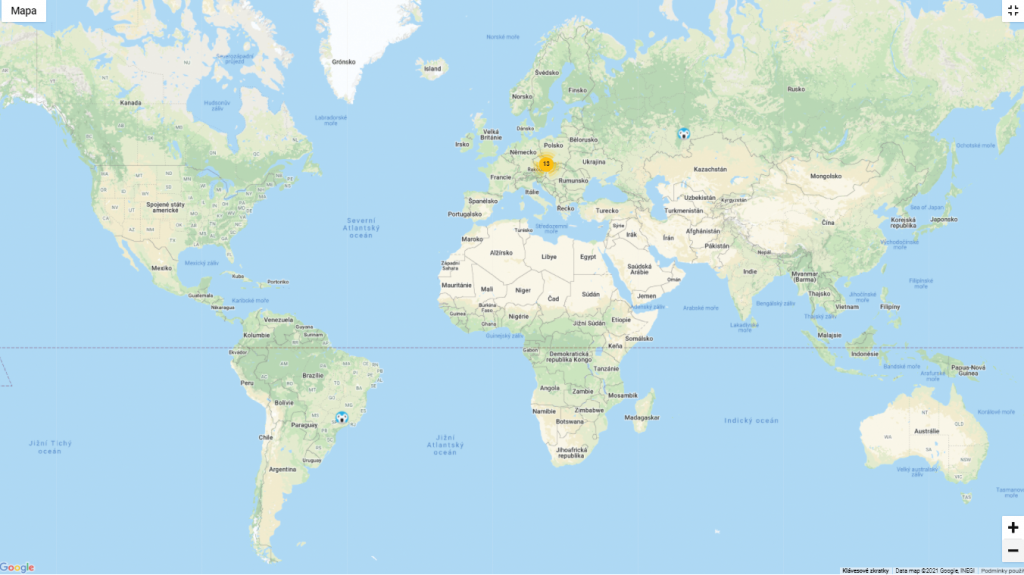 The client that already uses the plugin
We created a plugin according to the client's assignment and we added some features on the top of that. The client is very satisfied with the plugin and they are using it on several pages on their website using many features that plugin provides. The plugin is very versatile. Few examples down:
Other possible uses
During the Covid times, we received a suggestion for feature, and that is the ability to add a zones to the map, for example option to enter a zone by address and add detailed description to it:
Delivery zone 1 = price 0.50 €
We have already implemented this feature in the plugin and we are already discussing other enhancements.
Restaurants, which have several delivery zones with different shipping prices, might be interested in this feature. But this plugin has many other use cases.

For example, this feature can be used by:
Restaurants;
production plants;
wholesale suppliers;
courier or taxi service.
What client says about this plugin?
reming.cz:
"To point out which e-shops and partners we work with, we wanted to create a map in which we could add the name of the e-shop/partner, its address, logo and link to the partner's URL of our products. We assigned this to creator of our website Zeni team, and they developed a plugin for this purpose. It is used on product pages on our website."
Ondřej Lhotský – owner
If you are interested in Zeni map plugin, you can write us via the contact form and we will get in touch with you.