The Zeni team s. r. o. is celebrating its 10th anniversary this year. It all has started on December 19, 2011, when Róbert and David founded the Vitix company s. r. o. Originally, it was supposed to serve as a tire selling e-shop. However, the two of them fell in love with the online space and gradually started developing websites for other customers, too.
At first, David and Róbert tried to develop their own CMS system, using a working name "CMS Dolphin". After a while, they decided that in order to increase quality, it would be better to start building on what has already been created and what the WordPress community has created.
Why WordPress?
WordPress has become our favourite website creating tool, and it is not just us. More than 43% of websites use WordPress. We don't use WordPress because we think it is the best solution for everything. We use it because we love it.
It is flexible – you can build anything with it.
It enables to easily deploy and test changes in order to keep up with constantly changing standarts.
It has a great, experienced and knowing community.
You can read more about the reasons why we build websites with WordPress on our website.
WordPress Community
The WordPress community is closely related to the use of WordPress. On one lovely morning, Róbert made David attend the WordCamp in Bratislava, Slovakia and the history started writing itself. David was so impressed by the lectures that as a result, he became actively involved in the WordPress community. Together with Jan Bočínec from the company Webikon, they started organizing the WordPress meetups in Brno. This was followed by the WordCamp Brno 2017 to 2019. Then, also followed by helping and visiting on other WordCamps – Prague, Bratislava, Vienna, Paris, Belgrade.
Quality And Growth
Since you cannot really make a living just by participating in the WordPress community, David started to actively acquire clients who, in his opinion, needed a quality website to sell their products or services. At the beginning, he set a reasonable goal of increasing the company's turnover together with increasing quality. This year's turnover is already over 3.5 million. Annual increase of 35%.
To realize their goal, David and Róbert need a Team by their side. Right at the beginning, they decided that such team should consist of not only seniors, who will write a decent code, a quality plugin, or set up a server, but also juniors, who will learn from seniors and eventually join them. Today, Zeni has a crew of a graphic designer, copywriters, frontend and backend developers, marketer, SEO specialist and, last but not least, a tester.
Why Do We Celebrate Our 10th Anniversary And Why Is It So Important To Us?
Certain statistics state that out of 100 companies, only about 10 of them don't wind-up after the first 5 years. After another 5 years, only about 3 of them are left. On its own, this certainly indicates something. We are celebrating our 10 years these days. 10 years without any credit, loan, 10 years of building of a system we can be proud of because it just works.This is how we spent our day celebrating of our 10th anniversary: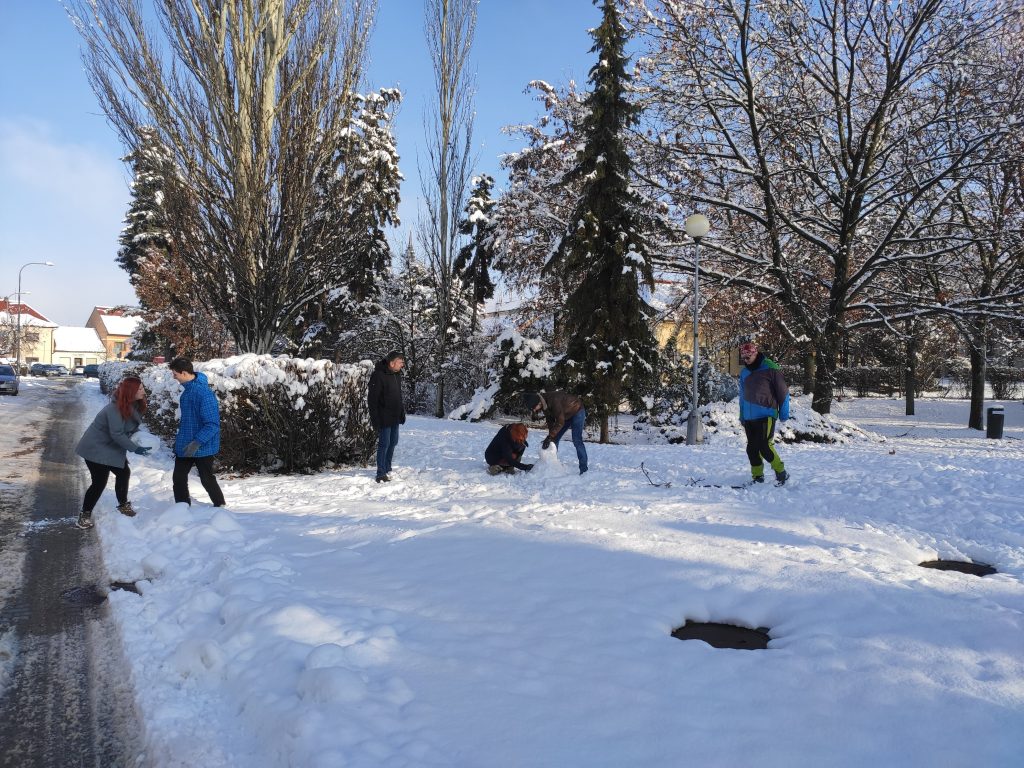 To properly mark this anniversary, we requested an audit from 2 different companies. One by Bisnode (now Dun&Bradstreet) and one by Proverena spolecnost (Certified Company). The first company rated us with an AA rating, while AAA is their highest one. The second company firstly rated us with a silver medal earlier this year, then even with a golden one right before our anniversary.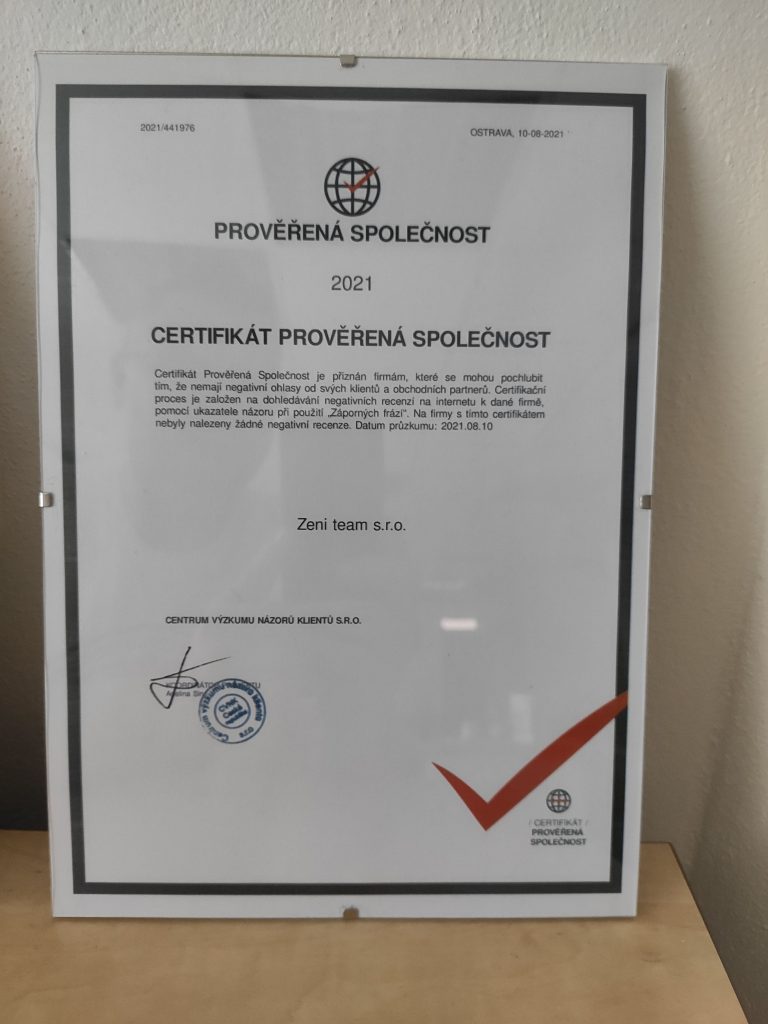 We have done a countless amount of work during the whole decade. We have created many fast and reliable websites, also accessible websites for schools and kindergartens, launched our own plugin, planted fruit trees and we are striving to reach our awaiting goals. We are glad that us and our colleagues enjoy working in our free company and that we enlighten each other during the process. We are so grateful for all of our cooperation and clients so far and look forward to the new ones!